Course menu
DI
SH
The course menu of Hakata Motsu nabe Ichitaka.
You can choose miso, soysauce, or Ponzu for nabe.
【Hakata Motsu nabe Ichitaka】
we have the choice of three tastes for special wagyu motsu nabe, horse sashimi directly deliverd from Kumamoto, and vinegared motsu which is popular from our regular guests.
You can order for party, girls part, the end of year party, welcome/farewell party, you can enjoy our Ichifuji motsu nabe at any course!
※For each course, if you choose spicy miso, it's additional 200yen.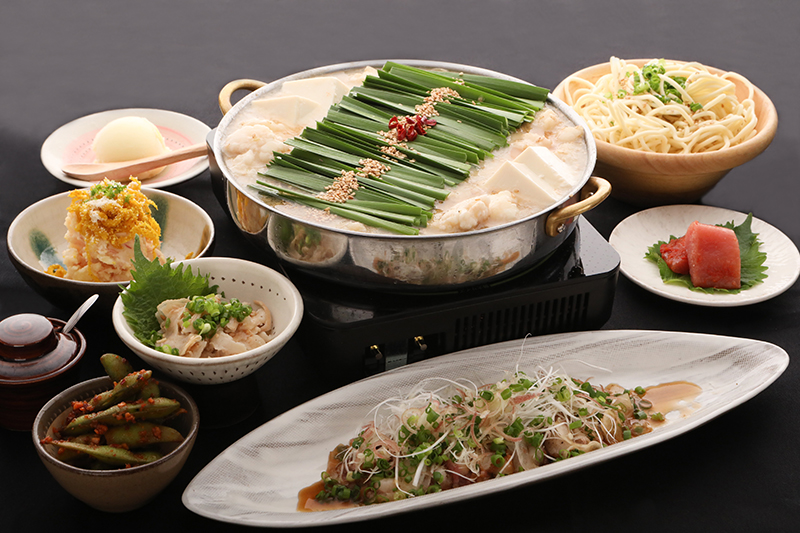 【TAKA】
〈total 8 dishes〉
Appetizer
Vinegared motsu
One dish
Red meat horse sashimi
Stew
Motsu nabe
A close
Dessert
3,000yen/per [3,300yen tax included]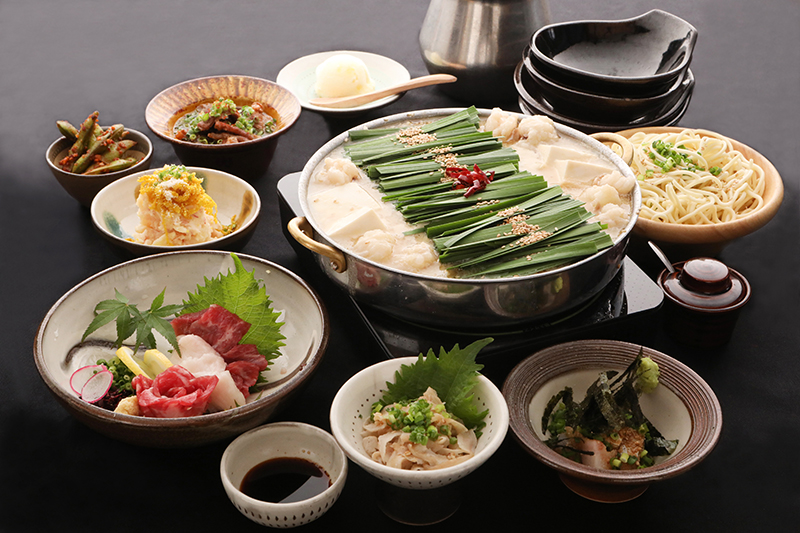 【FUJI】
〈total 8 dishes〉
Appetizer
Vinegared motsu
One dish
The highest class of marbled horse sashimi
Stew
Motsu nabe
A close
Dessert
4,000yen/per [4,400yen tax included]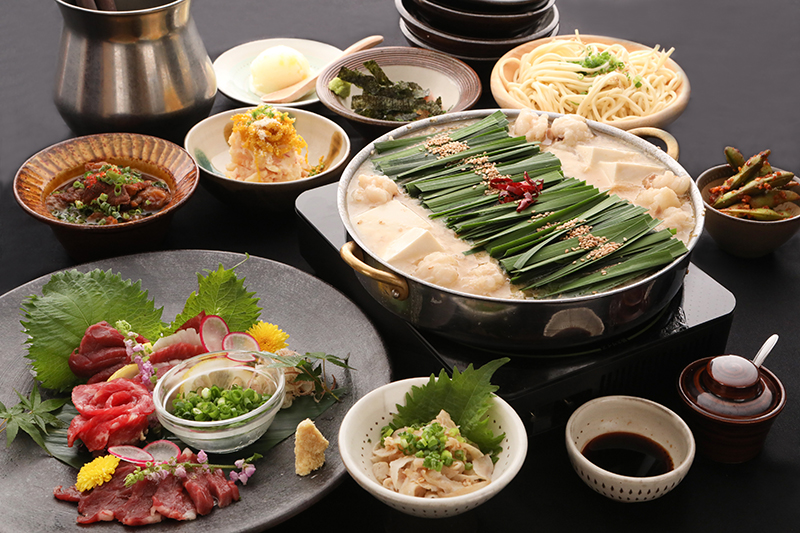 【SAKURA】
〈total 8 dishes〉
Appetizer
Vinegared motsu
One dish
The highest class of assorted sashimi
Fried food
Motsu nabe
A close
Dessert
5,000yen/per [5,500yen tax included]
Free flow menu with additional 1,800yen
Sour liquor
Selected lemon sour
Kabos (from Oita) sour
Calpis sour
Beer
Draft Beer[The premium Malts Kaoru ale]
Kirin ICHIBAN SHIBORI middle size of bottle
ASAHI SUPER DRY middle size of bottle
Highball/whisky
Strong soda Jim beam
Kabos (from Oita) highball
Coke highball
Ginger highball
Juice
Oolong tea
Ginger ale
Coke
Calpis
Orange juice
Shochu
Potato/Kurokirishima
Bottle Potato/Kirishima
Wheat/Yokaromon
Rice/Hakusui
Japanese sake
Kitaya Kuramoto Limited sake
Cocktail
Casis Soda
Casis Orange
Casis Oolong